Location
The proposed site, known as Cloncreen bog, is located to the north west of Clonbullogue, south of Ballyfore and south west of Edenderry. Bord na Móna has been involved in peat production operations at the site since the 1960s and parts of the bog are still in active peat production. Those areas of the site that are still in milled peat production today are expected to cease operations prior to the construction of the proposed wind farm.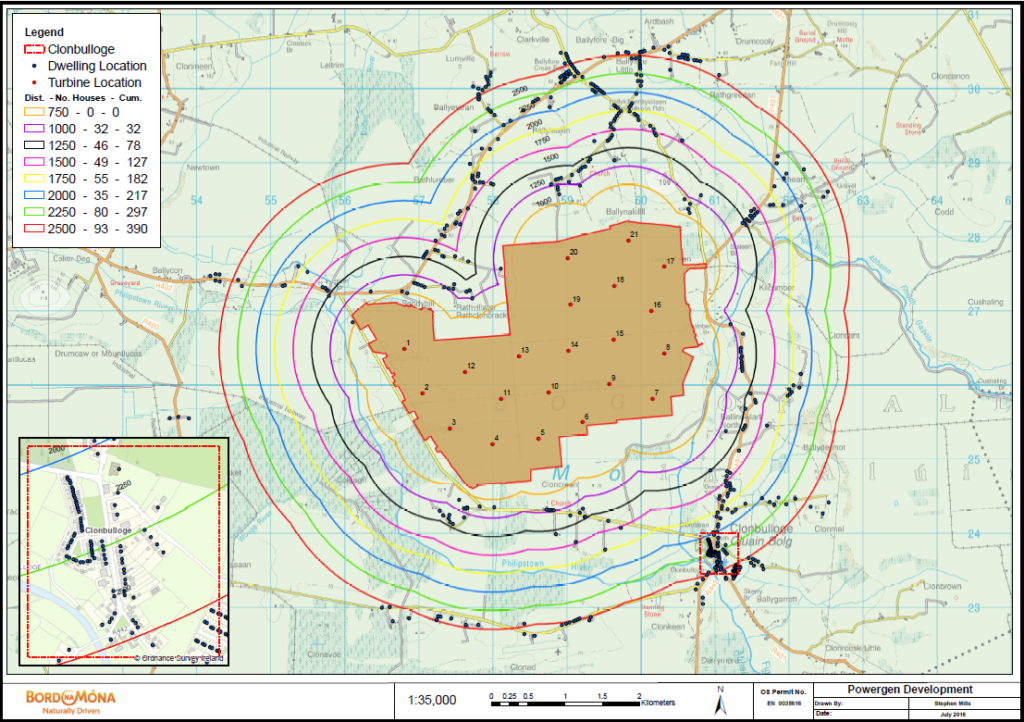 The proposed site in east Offaly was selected for the following reasons:
It has a wind regime that will support a commercially viable wind farm;
There is close access to the national electricity grid;
There is relatively good road access to the site;
It is a brownfield site, the majority of which is already at the end of peat production;
It presents a clear expanse of land with minimal internal dwellings, and is a reasonable distance from existing houses around the periphery of the site;
It will improve the geographical distribution of wind energy facilities nationally, and hence contribute to a more balanced input of wind energy to the grid;
It is located within an area identified by Offaly County Development Plan 2014-2020 to be "Suitable for Wind Farms";
The Midland Regional Planning Guidelines identify that the worked out peatland areas offer potential for renewable energy installations; including wind energy;
Wind farms are considered an appropriate after-use of cutaway peatland.